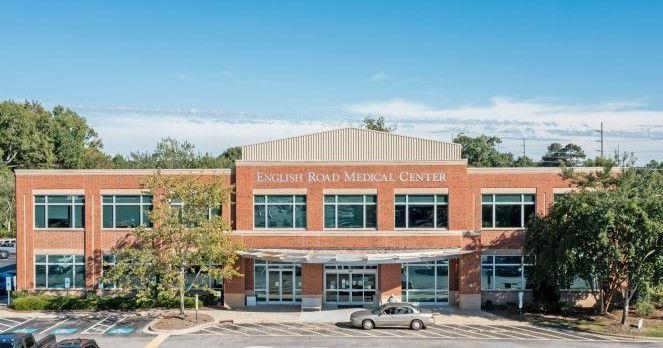 Flagship Healthcare Trust, a Charlotte-based outpatient health care real estate investment trust, has acquired English Road Medical Center in Rocky Mount, a Class A and 96 percent leased medical office building.
The 35,394-square-foot building is located at 804 English Road near Nash UNC Health Care, the area's premier University of North Carolina Healthcare-affiliated hospital that has won national recognition.
"Rocky Mount is flourishing in many respects, helping to spur economic growth across Nash County," said Flagship's Executive Vice President of Acquisitions Gerald Quattlebaum. "This acquisition also represents a rare opportunity to acquire a property which was developed by a couple of our executives some 20 years ago for the anchor tenant.
"We now welcome the selling physicians into our Flagship family as investors in conjunction with the acquisition — a true testament to long-standing relationships we pride ourselves on."
Proximity to Nash UNC and other health care providers make the English Road Medical Center ideally located for physicians and patients alike. The acquisition is Flagship Healthcare Trust's first in the Rocky Mount region.
The English Road Medical Center is home to Rocky Mount Family Medical Center, which was acquired by Generations Family Practice/West Cary Medical Management in March 2021. The Rocky Mount Family Medical Center has grown since its inception in 1983 to 14 primary care providers today. The practice offers a variety of services such as family care, laboratory services and women's and men's health.
The founder of Rocky Mount Family Medical Center, Dr. Richard G. Michal, serves as the only concierge doctor in the region providing state-of-the-art individualized care within the MDVIP network.
"It's truly a win-win outcome for both my patients and my staff working in such a first-class facility here at ERMC," Michal said. "As a previous owner in the facility, I know the expertise that the individuals at Flagship bring to the table and am thrilled at the new relationship."
"We have grown to serve the flourishing region of Rocky Mount by providing premier care to our new and existing patients," said Dr. Mark Abel, co-owner of Rocky Mount Family Medical Center since 1994. "Flagship is committed to providing a superb facility that will help us to continue delivering on that mission."
The team at Fifth Third Bank, led by Michael Perillo, provided financing for the acquisition.