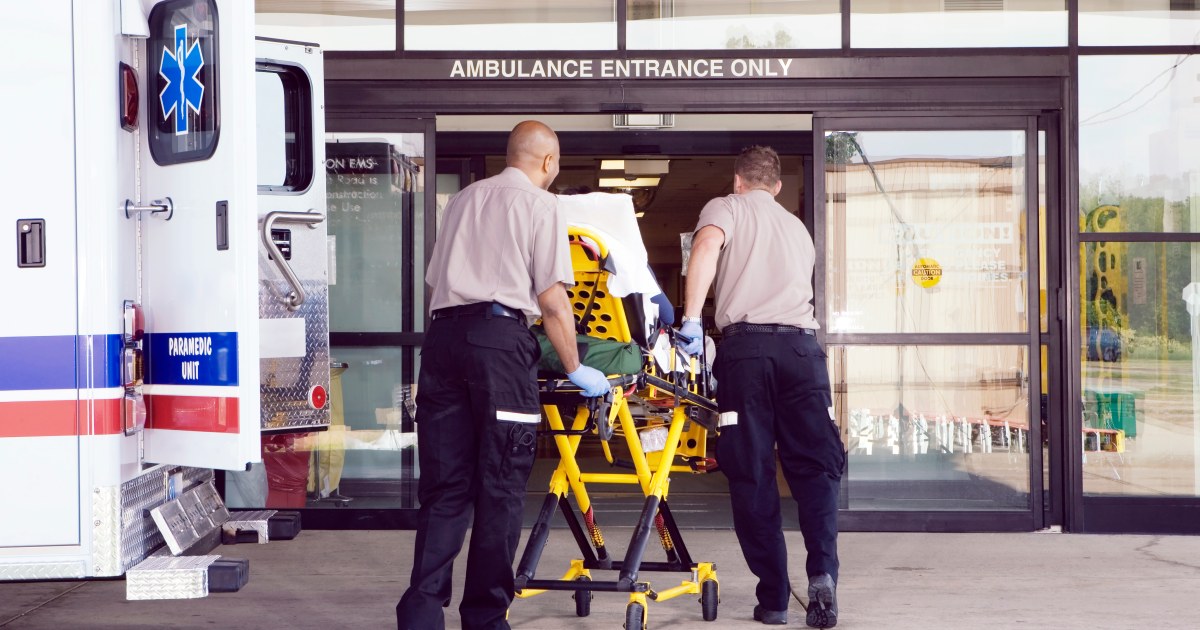 If you find yourself or a loved one in a medical emergency, your instincts and adrenaline take over quickly. But there are some mistakes people make frequently in these situations that can actually delay care, according to Dr. John Torres, NBC News senior medical contributor.
In fact, there are five things Torres would never do in a medical emergency, he told Hoda Kotb in a Jan. 18 TODAY show segment. And he recommends you avoid making these mistakes, too — especially when someone needs emergency medical attention.
Don't keep your hands in your pockets.
The first tip is more about avoiding a common cause of medical emergencies in the first place: falling.
"Keep your hands out of your pocket if you're going downstairs or on icy, slippery surfaces," Torres said. "If you fall, you can't catch yourself." That can lead to facial injuries, he added.
Don't call loved ones first.
If you witness a medical emergency, it's a natural instinct to call the person's loved ones first, Torres said. But doing so actually wastes valuable time.
Instead, call 911 for help first, and check in with friends and family later. "Once you get to the hospital, you can call everybody you want," Torres said. "You have plenty of time."
Don't try to drive someone to the hospital.
In the event of a medical emergency, it might seem faster to drive someone to the hospital rather than to wait for an ambulance.
"But the ambulance brings the treatment to you," Torres explained. "They bring treatment and equipment, which is crucial to get there as quickly as possible."
The other issue? If you're driving with someone who needs medical attention, you're probably going to be too distracted to concentrate on the road, Torres said.
Don't leave someone unattended in the emergency department.
Someone who's in pain and dealing with an emergency situation may not be able to effectively advocate for themselves in the hospital, Torres said.
"They're not going to be thinking straight, especially if they're hurting," he explained. "So (it's important to) have somebody there who can ask questions."
And remember, "It's OK to be pushy, but it's not OK to be obnoxious," Torres added.
Don't forget your cell phone charger.
"I can't tell you how many times people come in and their cell phones die because you're going to be there for six, 10, 12 hours," Torres said.
It's a good idea to bring a charger with you so that you can keep loved ones up-to-date while you're there.